It's good to know that Malaysia's first circular beauty brand is in the market. R+B (Repurpose + Beauty) is a homegrown beauty brand with a range of skincare products designed to meet the demands of consumers looking for effective, natural, and eco-friendly products. R+B aims to create a future where consumers can easily attain skincare that benefits the well-being of individuals and the environment.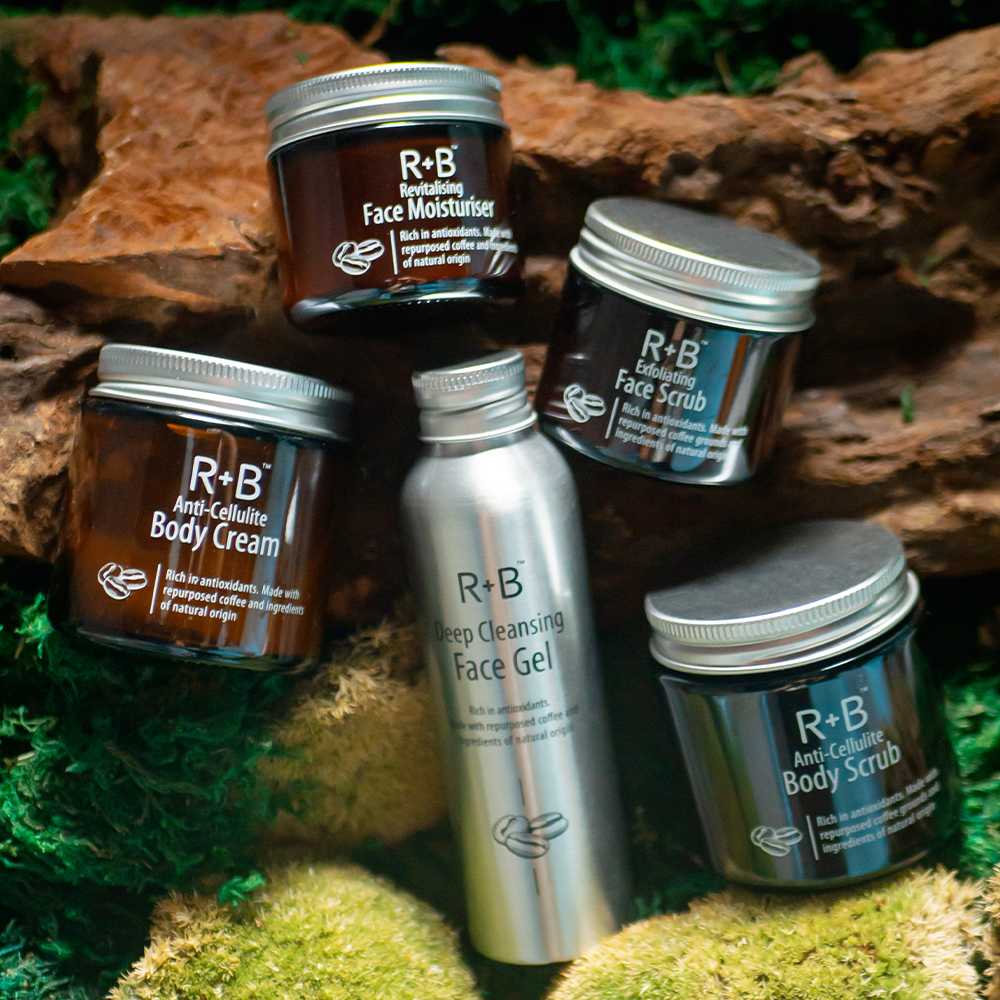 "We want to empower our customers to make informed, sustainable decisions regarding their choice of skincare. The products from R+B are natural and reasonably priced, making it accessible to all. We believe that beauty should not come at a cost to the environment or your wallet," said Co-Founder Irene Lim."
What's commendable is that the brand believes it is possible to achieve beautiful skin without compromising the health of the planet while giving back to the community. As such, R+B's range of skincare solutions embodies circular beauty, making them the perfect choice for conscious consumers.
Sustainability is incorporated throughout their value chain, making them an impactful addition to the beauty industry and our community. All the products are derived from plant-based ingredients and are vegan and cruelty-free.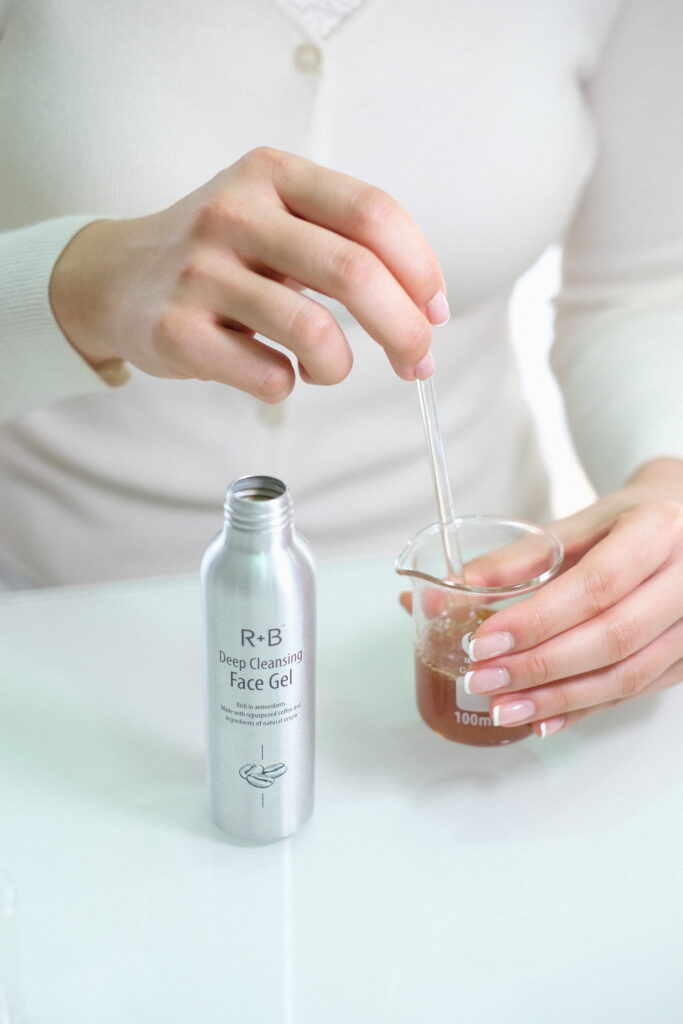 What is Circular Beauty?
According to Fact.MR, circular beauty is known as a green business model. This beauty concept reuses and repurposes by-products that ultimately extend the life cycle of ingredients and prevent it from ending in landfills (Shambhu Nath Jha, 2022).
In line with this, R+B's debut skincare range focuses on utilising repurposed coffee grounds as its key component, along with other natural ingredients. Coffee grounds are rich in nutrients, vitamins and antioxidants, making them a valuable resource.
Proper disposal of packaging materials is vital in circular beauty products. R+B has a
return, refill, reuse, and repeat policy to reduce waste. Once the products are finished, consumers can return the empty jars and bottles using the packaging they received during their initial purchase. When the items are returned, RM20 is credited to the registered account.
Beauty That Gives Back
R+B donates 10% of every purchase made to Non-Government Organisations (NGOs) such as 4X4 Relief Malaysia and Animal Projects & Environmental Education (APE Malaysia).
"R+B is committed to creating a positive impact in the community that we exist in and has partnered with NGOs to preserve the environment and support local communities. A portion of every purchase made by customers will be donated to these organisations allowing them to contribute to a greater cause while enhancing their appearance," said Co-Founder Adrian Peh.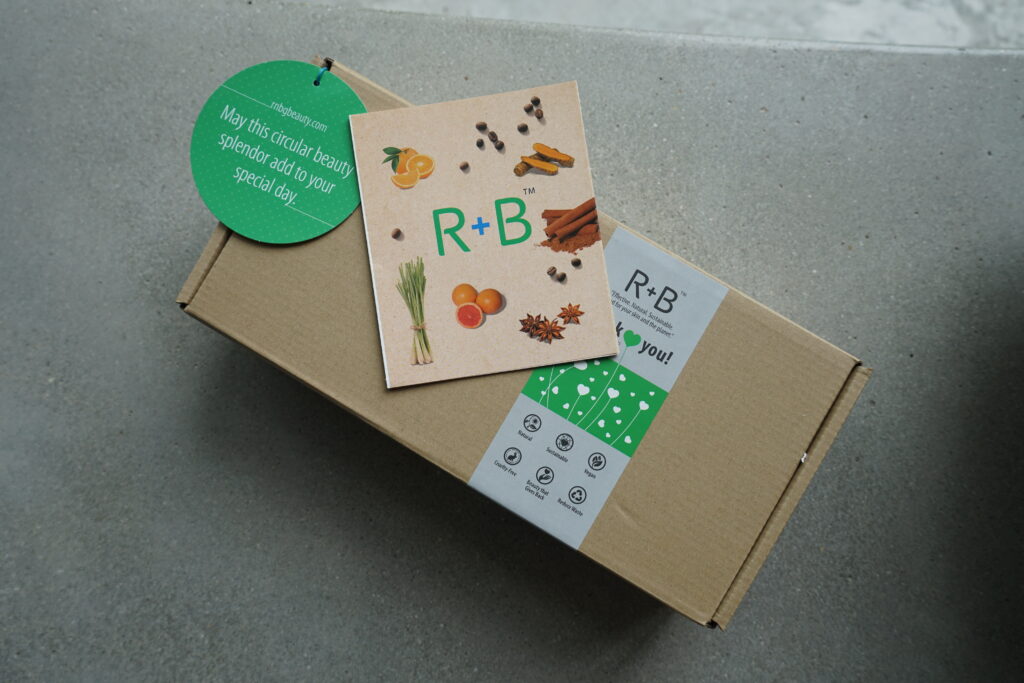 R+B Coffee Collection
R+B's premier collection features five products, all of which contain repurposed coffee grounds as their core ingredient. These include the Deep Cleansing Face Gel, Exfoliating Face Scrub, Revitalising Face Moisturiser, Anti-Cellulite Body Scrub, and Anti-Cellulite Body Cream.

According to Co-Founder Soo Hoo Siew Kheng, "The feedback revealed that R+B ticked all the boxes. The top reasons the participants enjoy our products are that they provide beneficial results, have a pleasant texture, are made from natural ingredients and have a natural scent".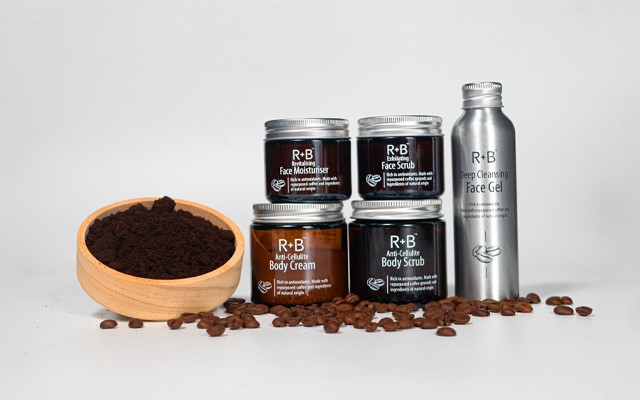 Deep Cleansing Face Gel (120ml)
Cleanse + Detoxify
R+B's Deep Cleansing Face Gel incorporates lemongrass into its coffee mixture to protect the skin from pollution and detoxify and remove impurities for cleaner and clearer skin.
Exfoliating Face Scrub (60ml)
Exfoliate + Regenerate
R+B's Exfoliating face scrub is power-packed with natural exfoliants and turmeric to promote skin regeneration and brighten dull-looking skin resulting in healthier and glowing skin.
Revitalising Face Moisturiser (60ml)
Revitalise + Strengthen
R+B's Revitalising Face Moisturiser stands out thanks to the unique use of Myrothamnus Flabellifolia, also known as the Resurrection Plant. This miracle plant originates from South Africa and undergoes extraction in Switzerland. The plant's essence is scientifically proven
to speed up the renewal of skin cells, strengthen the skin barrier against pollution, even out and brighten skin tone, as well as revive the skin for more than 48 hours with just one application.
Anti-Cellulite Body Scrub (70ml)
Exfoliate + Reduce Water Retention
R+B's Anti-Cellulite Body Scrub is rich in antioxidants and contains coffee, orange and grapefruit oil. Orange oil promotes collagen production and helps enhance the skin's overall texture. When morphed together, these ingredients help detoxify skin and reduce water retention.
Anti-Cellulite Body Cream (120ml)
Moisturise + Reduce the Appearance of Cellulite
R+B's Anti-Cellulite Body Cream contains orange, coconut, and cinnamon oil, which aids collagen production, stimulates the lymphatic system, improves circulation, and revives one's skin tone.
Always choose beauty products that do not cause harm to the environment and in their own way make the world a better place. There are so many choices of products in the market. As such, there is no real reason to not choose the ones that try to do good, both for our skin and also the earth at large.